Logging Services, Firewood, and Land Management Based in Maine Servicing Maine and New Hampshire
Informed by the past with our eyes on the furture.
Know More
Contact Us
Welcome to William A. Day Jr. & Sons
Throughout over 30 years of operation, William A. Day Jr. & Sons, also known as Day Logging within the community, has valued doing things correctly. Our team of experienced loggers are dedicated to upholding the company's history: to maintain our Maine logging company's tradition of sustainable forests for a brighter future.
Our team is composed of individuals who are motivated towards a common goal. Our mission is to provide the highest quality of land management, logging, and wood harvesting services. Working together, we protect and preserve the Maine & New Hampshire forests.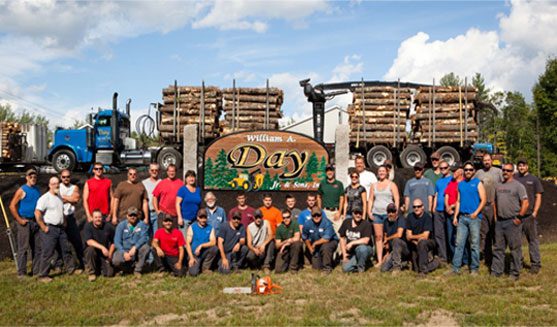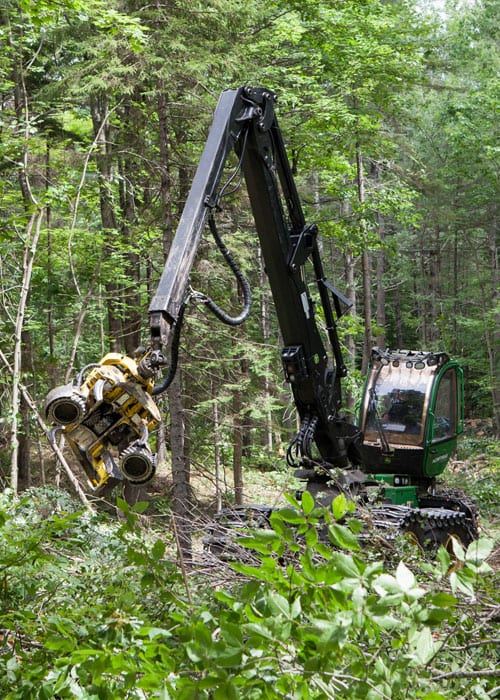 Above all else, we value fairness–for ourselves, our team, the environment, and our clients.
Combined with our commitment to tradition, our services provide the best value for our customers. We handle all of our land management in Maine and New Hampshire with care, ensuring our team of very hands-on and committed professional loggers and other staff carry out all necessary processes.
Throughout the process, we guarantee the safety of both our clients and our team members. As one of the best logging contractors in Maine & New Hampshire, we'll be there to assist you from the initial step to the finish line and beyond it. All aspects of our business, from our trucking department to our customer consultations and land management, are handled by the hard-working, experienced team across the board.
While we are grateful for our clients' immediate trust and confidence, we still make it a point to provide transparency in each step of our expert logging services. In this way, everyone stays on the same page at all times.
Our team–our family– is committed to providing outstanding service in our Maine land management business. We look forward to partnering with, and serving our customers who not only see our vision but support it with the same intensity as we do.
Each person on our team is an expert when it comes to working with the land, and as such, we offer a wide
variety of services, namely:
Wood Harvesting
Need wood harvesting services? You've got it.
Each member of our team is a proud Maine & New Hampshire logger. Hence, we not only take our wood harvesting seriously but we also take pride in our reputation as Maine-based logging contractors promoting sustainable wood harvesting. 
Although we thrive in our traditional tree-cutting processes, we also strive to remain on the cutting edge of technology. The trees we handle are cut using both mechanical and manual methods. Thus, we produce high-quality timber products such as sawlogs and pulp.
Maintaining the balance between raw material provision to our clients and preserving our environment's future is something we hold ourselves responsible for. And, according to our core values, we will continue to use our expertise in doing so.
Lot Clearing
Have a plot of land that is in need of being cleared? Well, leave it to us!
We believe that clearing a lot is not as simple as "removing obstructions." The safety of our clients and the sustainability of the surrounding area are our top priorities when it comes to land clearing in Maine & New Hampshire. Like all the best logging companies in Maine, we think twice and cut once!

We assess the terrain and check for the possibility of erosion and other environmental occurrences. We examine the surrounding area for possible habitats for pests. We also analyze nearby diseased or dying trees that may harbor molds or fall or break down with enough time. We then layout and create solutions so that the cleared-out land remains as safe as possible for years to come.
Trucking
We're not just logging contractors. When we are hired for a logging job, we can cover every aspect of the project including the trucking. Our variety of premium trucks are at every jobsite ready to transport and complete the project. We do all of our own trucking on logging jobs which makes the process easier for you. 
 Safety is our number one priority when transporting timber and other heavy materials from point A to point B. We follow all the necessary safety procedures, from loading to unloading.
Our trucks are equipped with various fastening straps made for securing the truck's load. Our experienced team keeps everything in check, from even weight and load distribution to the logistics and planning the safest routes. We ensure everything while keeping the fuel in check.
Firewood
Need some high-quality firewood? You've come to the right place.
As part of our process, we handle it with the utmost care when acquiring wood from our logging activities. Natural seasoning takes place throughout the year, ensuring safe and efficient burning. We have also developed a proprietary sifting system. In addition, it removes all the waste materials from a cord of firewood. Thus, we can offer our clients a lot of value for their money.
Trust is essential to our team; we ensure our customers get their firewood by delivering their orders. Whether you are looking for Kiln-dried, seasoned, or green firewood- Day logging can help you with your firewood needs.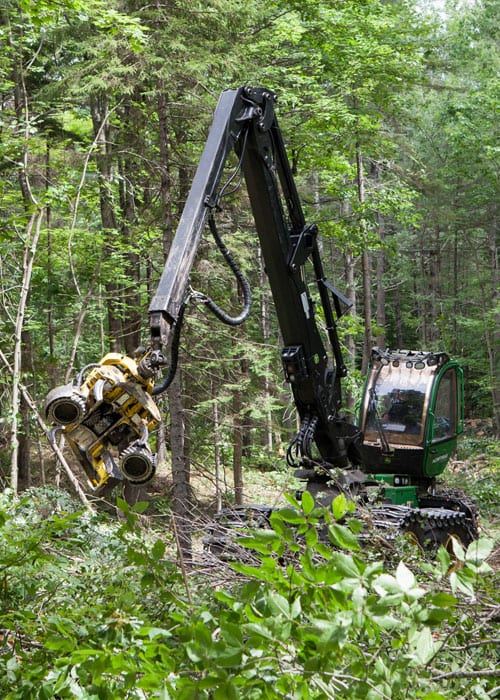 William A. Day Logging Co. is a family-owned and operated Maine Logging company operating across both Maine & New Hampshire. We are proud to be one of the largest Maine logging companies, with nearly 50 employees. Founded in 1946 by William A Day Sr., our mission is to fulfill personal and commercial needs through quality services and superior products. Whether you need wood chips, firewood, or an entire truckload of logs, we have what you're looking for! 
Since 1946, we have been providing the forest management industry with unparalleled quality and service. As a family-owned Maine logging services company, we take great pride in the quality of our work and are passionate about our contribution to your success. We specialize in custom tree removals for residential property owners, commercial timber harvesting and chipping services.
As the best Maine & New Hampshire land management services company, we continually strive to improve our operations. We ensure we do all we can to provide our customers with the highest quality of service.
We also work towards providing our forest ecosystems with the best possible future. All in all, we are proud to have been actively participating in creating healthy forests, a vibrant forest products industry, and a strong community where we all live, work and play!
A huge thank you to William Day Jr & Sons Logging. My husband and I own 40 acres in the western mountains and found that the professionalism of each and every employee that we had contact with exceptional. We now enjoy a panoramic view of the mountains at our future camp. They left the land and skidder roads very neat. We will not hesitate to call on them in years to come.
Bought several cords and everything was excellent. The person bringing the wood was polite and went out of his way to drop the wood where I wanted it. The wood itself was well seasoned, very clean and burns very well. Highly recommend Day & Sons.
Our team is well experienced and ready to accept any challenge. Just ask.